Our Team
Board of Trustees
Andrea Charbonneau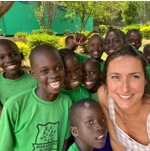 Andrea is co-founder and Trustee of Wakadogo. She is a professional project manager and most recently worked in the Corporate Social Responsibility team at Moët Hennessy, part of LVMH, a luxury products company in London. Andrea is in charge of overseeing the governance, policies and academic performance of the school. Andrea holds a Masters in Political Science from the University of Guelph where her thesis fieldwork focused on the role that education plays in post-conflict reconstruction in northern Uganda. She also holds a BA in Political Science and Sociology from McGill University. In June 2008, McGill University awarded Andrea and Project Shelter Wakadogo the James Wright Award in recognition of efforts to help the people of northern Uganda. In 2007, Andrea spent several months teaching children from Townships in the Eastern Cape of South Africa at the Get Ahead Project, a Canadian-registered charity project.
Nilmin Williamson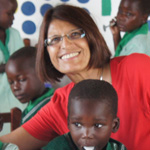 Nilmin is co-founder and Trustee of Wakadogo and currently lives in Gulu, Uganda. She manages the financial and day-to-day operations and construction projects of the organisation. Nilmin is Ugandan and has lived in Uganda for most of her life and this has enabled her to build strong relationships with the Acholi community of Gulu. Between 2001 and 2004, she worked for an advocacy group in England as the Treasurer in a voluntary capacity. From 2001 to 2004, Nilmin completed foundation level courses of CIMA in Financial Accounting; Management Accounting; Business Law and Business Math. She attended a marketing and management course at the School of Business at Imperial College in London, England.
Zayna Aston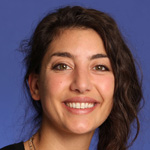 Zayna has been a Trustee at Wakadogo Canada since 2005. Zayna is currently working at YouTube as a Communications and Public Affairs Manager. Zayna's passion for communicating challenging ideas stemmed from her work in entertainment, where she got her start by producing and directing documentaries. One of which, The Modern Warrior, focused on the development of the Masai culture in Kenya.
Farah Williamson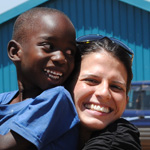 Farah is co-founder and Trustee of Wakadogo. Farah has nine years of experience working across the philanthropy and fundraising sectors. She is currently Head of Gulf Partnerships at Plan, one of the world's oldest and largest international development agencies, working in partnership with millions of people around the world to end global poverty. Previously, she was The Social Investment Consultancy's CEO for the Middle East. Here she has led Gulf-based strategic projects for UNICEF, the UN World Food Programme and Plan International. Farah has lived and worked in the United Arab Emirates, Uganda, Rwanda, Canada and the UK. Farah studied History and French at the University of Warwick in England.
Catherine Nadeau
Growing up, Catherine lived in many countries following her parents who instilled in her a passion for learning and helping people around her. At the age of 12 she volunteered at an orphanage in Haiti and saw first-hand the difference a small investment in children can make. She continued supporting youth both at home in Canada and abroad. She completed a BA in political science and international development at McGill University and holds an MSc in International Relations from the London School of Economics. After working abroad with the United Nations she now works for the Government of Canada in Ottawa. Catherine firmly believes that every child has the right to a quality education.
Nafees Sadrudin Akbarali
Nafees was most recently the Co-Head of the Wholesale Bank for the largest international emerging markets bank, Standard Chartered for the Middle East, North Africa and Pakistan. Nafees worked at the bank since 2006. In addition, he was Head of Global Markets and a Member of the Regional Executive Committee and Board, with direct responsibility for 1100 employees. Nafees was a member of both the Global Executive Leadership Team of the bank and the Global Financial Markets Management Group with additional responsibility for governance for the Africa team. Prior to this, he was the Global Head of Rates and Structured Product Trading. Nafees completed his post graduate studies at London Business School (Finance) and Oxford University (Strategy and Leadership). He served in Tajikistan for one year in 2004/5 in a voluntary capacity teaching Management and Finance at the University of Central Asia and Khorog State University and was also involved in disaster relief. He continues to support several charities globally as a donor and in an advisory capacity.
Silvia Candamil Neira
Silvia trained as a Naturopathic Physician, Biodynamic craniosacral therapist, yoga teacher and a number of other alternative therapy modalities. In the past, Silvia was a professional performer, accomplishing a record deal under BMG and worked on West End shows in London. As a Naturopathic physician, she lectured on Naturopathic Medicine at the University of Westminster in London and taught and treated at The University of Westminster Polyclinic. She was a member of the governing body regulating Naturopathic Physicians in Spain known as FENACO. She is an international lecturer on the two year training programme in Biodynamic Craniosacral Therapy for Body Intelligence and was the Programme Coordinator and Director in Dubai from 2009 to 2016. Additionally, she runs naturopathic consultations in various locations around the world. Furthermore, she works with different NGOs around the globe, such as Asociación de niñ as y niñ os de la calle (association of girls and boys of the street) in Brasil, with a focus on education for children and young adults.
Azim Keshwani
Azim Keshwani is an entrepreneur and philanthropist based in London UK, whose family have a long history of leveraging business to support causes such as Mother Theresa's mission for over 50 years. Azim grew up in the UK, Portugal, Canada and Uganda and this has given him a unique cultural perspective. After completing grammar school at Queen Elizabeth's in London, and High School at St Georges in Vancouver he went on to complete a B.Comm at McGill in Montreal. Upon graduation he worked in Strategy & IS consulting for CGI, Infor and partnered with Accenture and Hewitt which took him to New York, Miami, Dallas and Latin America and gave him understanding and insight into corporate life. The desire to be an entrepreneur was never far away though, and while consulting, Azim invested in property and 3 successful franchise outlets of Lettieri coffee shops and Hero burger franchises in Toronto. Azim made the move to London a decade ago to spearhead the family property and retail businesses allowing his father to retire, and soon met Farah Williamson (a co-founder of Wakadogo) and was determined to get involved. He felt this grassroots organisation working in the birth country of his parents and grandparents was the right way to focus energy and resources in a transparent and meaningful fashion. To further his understanding and ability to contribute, Azim is also in the final year of his Masters Certificate in Social Development at SOAS University of London with a focus on poverty reduction. Azim has also completed his PMP project management certification.
The Uganda Team
Okoya Patrick Stephen - Project Accountant
Patrick earned a Bachelor's Degree in Business Administration of Makerere University, majoring in Accounting and also received training in financial management. He has 4 years work experience as an accountant with an international NGO and 2 years work experience as an accounts assistant. Notably, during his work with Gulu Disable Person's Union, Patrick had a strong record for completing projects on time and on budget by evaluating the project's focus, renegotiating the outside consulting costs and managing stakeholder priorities. At Wakadogo School, Patrick is in charge of financial management including preparing monthly and annual financial statements and budgets, double entry accounts of school income and expenditure and monitoring and advising on spending, costs and budgets.
Micheal Andy Ocitti - Operations Manager
Micheal graduated with a Bachelor's Degree in Business Administration majoring in Finance from Gulu University. Micheal has a strong background in finance and experience in managing operations in a number of private and government settings, has considerable experience delivering projects on time and on budget. He has good experience in implementing best practices, good interpersonal skills and a collaborative management style. Micheal is responsible for procurement, managing all school maintenance and health and safety. Micheal also works with accounting and management staff to build operational and financial forecasts and budgets, analyzing business and logistics processes and identifying areas for improvement and cost savings.
Odong Charles Kigundi - Headteacher
Charles graduated from Ndejje University Kampala with a Diploma in Primary Edcation and a Bachelor of Guidance and Counseling. He also has a certificate in HIV/AIDS counseling from The AIDS Support Organisation (TASO), Uganda. He has twelve years' experience in education management and implementation in Uganda. He has been teaching and practicing counseling in the schools since 2001 as a way of providing psychosocial support to war affected children and career guidance to the learners. Charles has been leading Wakadogo School since June 2013. His role is the manage the teaching staff and ensure quality learning and growing our partnership with education stakeholders.
Omony Samuel - Chairman of Parent Teacher Association
Samuel is a passionate parent of Wakadogo School. He has been a teacher for a number of years and is currently a teacher at Koro Community Vocational Institute. He has held a number of PTA leadership positions including Chairman of the PTA at Pageya Primary school and was previously Chairman of the PTA at Holy Rosary Primary school.
The PTA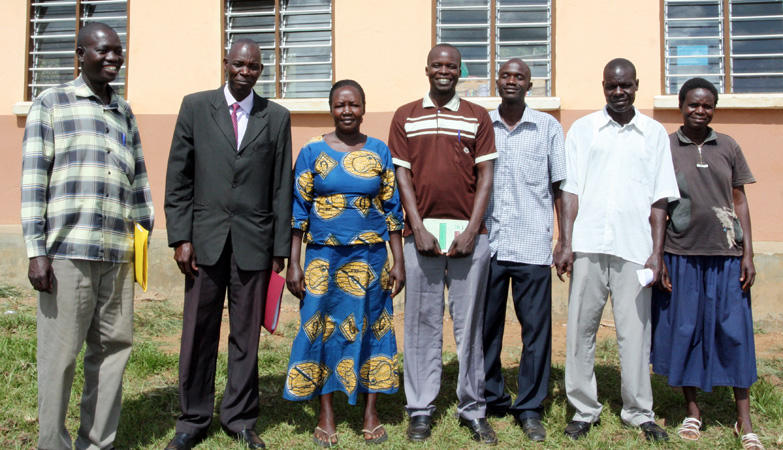 Board of Advisors
Victoria Brown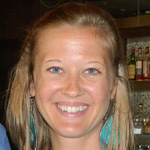 Victoria Brown is based in Uganda and has seven years of professional experience in education and development programming, including curriculum and manual writing, training, strategic analysis, and monitoring and evaluation. She has experience designing, implementing and managing education and health programs in East Africa with governments, NGOs, schools and communities in conflict, post-conflict and emergency situations. She has broad technical experience in primary and secondary literacy programming, writing for low-literate audiences, organizational growth and strategic development, project management, fundraising, coaching, media and public relations.
Peter Baltussen - Chief Executive Officer of Commercial Bank Of Dubai
Peter Baltussen joined Commercial Bank of Dubai (CBD) in 2006, after holding several managerial positions at ABN Amro Bank for eighteen years and serving as CEO of Saudi Hollandi Bank in Saudi Arabia. Peter has been a banking CEO for the last 15 years and has always managed to include CSR and community initiatives on the management agenda and make it an integral part of the bank's strategy. For example, Peter initiated of the Commercial Bank of Dubai's Youth Athletics programme with the objective to get school children aware of the importance of a balanced and healthy life. He is actively involved in finding strategic solutions for charities in the UAE such as Beit al Khair. Peter is also a board member of a vocational training centre in Rotterdam to prepare young immigrants for jobs.
Shirley Virga
Shirley Virga is the co-founder and Partner of Global Recruiters Network (GRN) in Calgary, Canada. GRN is today the fastest growing recruiting company in the world. She directs the efforts of the global team in the Pharmaceutical, Biotech and Cosmetics search practice. Shirley has over 17 years of international experience in Sales and Marketing related fields in various industries such as high-end Packaging, cosmetics and pharmaceutical. Prior to starting GRN Calgary in 2005 she served as an international marketing professional working with increased responsibilities in the UK, France and the US. Shirley is trilingual, has a Bachelor in Business Administration and is very multi-culturally aware having lived and worked now in 5 different countries. Shirley is married to Nino and together they have 5 children. She has a keen interest in children education across the world. Shirley and Nino have been impressed and quickly inspired by Wakadogo and decided to help "spread the word".
Nino Virga
Nino Virga is the co-founder and Managing Partner of Global Recruiters Network (GRN) in Calgary, Canada. GRN is today the fastest growing recruiting company in the world. Currently Nino leads the executive practice and directs the efforts of the global Packaging division. His global recruiting team is one of the best in North America, ranking in the top 3%. Nino carries extensive international management experience in the IT, Telecom and Packaging industries. Before co-founding GRN Calgary, he was the Executive Vice President for a global packaging firm. He directed sales marketing, customer and operations across three continents Nino holds a Bachelor degree in Computer Science from Pisa University in Italy and an MBA in International Business from the European University in Brussels. He is trilingual and multi-culturally aware, having lived and worked in 6 different countries. Nino is married to Shirley and together they have 5 children. Since visiting one of their sponsored children in Uganda in 2003 Nino has been impressed by how much difference little resources in the developed world can make when applied to the developing world. Shirley and Nino have been impressed and quickly inspired by Wakadogo and decided to help "spread the word".